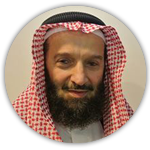 Shaikh Essam M. Ishaq Is a graduate of McGill University, Canada. He has traditionally studied Shari'a in Masjids with different scholars. Currently he has been teaching Fiqh, Islamic Theology and Tafseer in Bahrain. He holds prominent positions and memberships in numerous institutes such as: Discover Islam; United International Bank & Investment Dar Bank; Arcapita Bank & Al Baraka Islamic Bank& First Investment Bank; AAOIFI; EcoBank-Kyrgyz Republic; First Global Investments-SriLanka; Meezan Bank-Pakistan; Munich ReTakaful-Malaysia; Takaful House-UAE; Capitas Group-USA; Methaq Bank-Oman, ARIC Kuwait & Gulf African Bank-Kenya.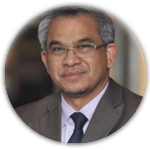 Datuk Dr. Mohd Daud Bakar currently serves as the Chairman of the Shariah Advisory Council at the Central Bank of Malaysia, the Securities Commission of Malaysia, the Labuan Financial Services Authority, and the First Abu Dhabi Bank. He is also a Shariah board member of various global financial institutions, including the National Bank of Oman (Oman), Amundi Asset Management (France), Bank of London and Middle East (London), BNP Paribas (Bahrain), and Dow Jones Islamic Market Index (New York) amongst many others.
He is also the third Chair Professor in Islamic Banking and Finance of Yayasan Tun Ismail Mohamed Ali Berdaftar (YTI) PNB at Faculty of Economics and Muamalat, Universiti Sains Islam Malaysia (USIM).
In 2016, he received the "Award of Excellence for Outstanding Contribution for Shariah Leadership & Advisory" at London Sukuk Summit Awards and "Shariah Adviser Award" at The Asset Triple A Islamic Finance Award. In 2014, he received the "Most Outstanding Individual" award by His Majesty, the King of Malaysia, in conjunction with the national-level Prophet Muhammad's birthday.
His publications include articles in various academic journals and presentations of more than 150 papers in both local and international conferences. His first book entitled "Shariah Minds in Islamic Finance: An Inside Story of A Shariah Scholar" has won the "Islamic Finance Book of the Year 2016" by the Global Islamic Finance Award (GIFA). He has just released a new book on sukuk which is "An Insightful Journey to Emirates Airline Sukuk: Pushing The Boundaries of Islamic Finance" (2017)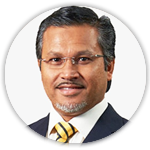 Dr. Aznan Hasan, Ph.D, is an internationally renowned Shari'ah Scholar who has been actively involved with the development of Islamic Finance globally. Dr Aznan is specialized in Islamic Commercial Law, Islamic Banking and Finance, Islamic Capital Market, Islamic Insurance (Takaful), Islamic Asset Management, Islamic Law of Zakat, Islamic Legal Maxims and Islamic Legal Theory.
Dr Aznan has been involved in development of framework and system of Islamic Banking, Takaful, Islamic Capital Market Products and instruments, Waqaf, Islamic Treasury and Money Markets and other banking products.
He has served as a Shariah advisor to various financial institutions, governing bodies, legal firms, and corporations, at both local and international levels including as a Member of Shariah Advisory Council of Bank Negara Malaysia, the Chairman of the Shariah Committees of ACR Retakaful Bahrain and ACR Retakaful Malaysia, a registered Shariah Advisor for the issuance of Islamic securities and Islamic Unit Trust Schemes of Malaysia Securities Commission, Shariah Advisor for Bursa Malaysia, an external Shariah Fellow at Islamic Banking and Finance Institute of Malaysia (IBFIM) and a Committee Member of Bursa Malaysia's FBM Index Advisory.
Dr. Aznan received his first Degree in Shariah from University of Al-Azhar. He successfully completed his Master degree in Shariah from Cairo University with distinction (mumtaz) and later obtained his Ph.D. from University of Wales, Lampeter, United Kingdom. Dr Aznan is currently serving as a Professor in Islamic law Department, Ahmad Ibrahim Kuliyyah of Laws, International Islamic University Malaysia.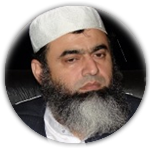 Mufti Ehsan is among the few scholars who possess a unique combination of religious and contemporary education. He has strong communication skills combined with fluency in several languages. Graduating as a Shariah Scholar & Mufti, he later accomplished Masters in Economics and Masters in Business Administration in Finance and Bachelors of Law & Legislation. This unique blend of educational combination gives me an edge upon many others to understand, correlate and align modern day banking practices with Shariah principles.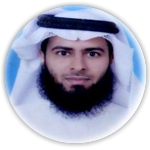 Dr. Sheikh Suleiman bin Mohammed Al Jewisser, holds a PhD, in Islamic Shariah politics of the Higher Judicial Institute at the University of Imam Muhammad bin Saud Islamic University. He has served in Al Rajhi Bank and Rajhi Takaful as Senior Shariah Manager and Shariah Board Secretary.