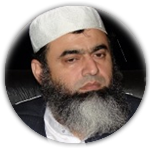 Alhamdulillah, Mufti Ehsan is among the few scholars who possess a unique combination of religious and contemporary education. He has strong communication skills combined with fluency in several languages. Graduating as a Shariah Scholar and a Mufti, he later accomplished Masters in Economics and Masters in Business Administration with majors in Finance. On top of this, he accomplished Bachelors in Law and Legislation. This unique blend of educational combination gives me an edge upon many others to understand, correlate and align modern day banking practices with Shariah principles.
Ehsan has a diversified cross-functional management experience in Islamic Finance, Business Management and Operation, Project Management and Administration for more than two decades; he has hands-on experience of people and projects management, with a rich experience of working with board of directors and senior management of banks, regulators, auditors and legal counsels.
Alhamdulillah, he has exclusively served Islamic Financial Industry with institutions like World Bank-IFC, National Bank of Pakistan, ABL, Soneri Bank, NAFA, Askari General Insurance Company Takaful Window (AGICO), Emirates Global Islamic Bank now Al Baraka Bank Pakistan, UBL, Yasaar Ltd - UAE & UK, Minhaj Advisory – UAE, Arif Habib for more than a decade now. He has structured several Sukuk including the largest Sukuk in Pakistan; a hundred billion Sukuk for Neelum Jhelum Hydro Power, Fatima Fertilizer, Fauji Fertilizer, Sitara Energy, Sitara Peroxide and IBL. Beside this, he has accomplished the industry largest conversion drive of converting more than two hundred (200) conventional branched into Islamic banking branches. This was a complete transition from conventional business to Islamic operation including development and implementation of policies, procedure and training.
He also served as member of the Technical Committee for Developing Accounting & Auditing Standard for Islamic Financial Institution at Institute of Chartered Accountants of Pakistan (ICAP). As member of SAF at State Bank of Pakistan (SBP), where he worked actively with SBP in matters pertaining to Islamic Banks including drafting of Shariah Standard on Shirkat-ul-Milk usually used for Housing Finance, Tawarruq, Commodity Murabahah, Treasury, Trade Finance and Agricultural Financing Products.
At ESAAC, he has the privilege to work on a project of World Bank-IFC for developing Islamic Re-Mortgage Finance. He has also worked with SECP team on Takaful Rules 2012 with its insurance division.
Beside this, he conduct courses and sessions on Islamic Banking, Capital Markets, Derivatives, Takaful and Risk Management in renowned Business schools like CBM, IBA and KUBS.