Danish has also been associated with Project Management and Product Development activities in major Banks for nearly a decade. He has developed a portfolio of products and services for different institutions. He has closely worked with Business, Shariah Advisors, Regulator Financial Controller, RMU (Risk Management Unit) and Operations group and with IT Operations Team to develop and implement business models and core-banking systems. Has a profound knowledge of Islamic Banking Products and Services aligning with management and regulatory guidelines. He has successfully managed many products right from concept generation until the launch of the product.
He holds a double Master's degree in Islamic Banking & Finance and Postgraduate diploma in Islamic Jurisprudence. He is a Chartered Islamic Finance Professional (CIFP) from INCEIF, Malaysia.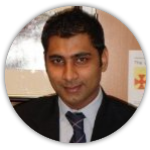 A certified Shariah Advisor and Auditor (CSAA) and a well-qualified Islamic Banker. Raheel Bhagar is a seasoned banker with 10 years of diversified experience. He has served as Head credit & leasing and Unit Head Islamic Credit Operation, Training and Shariah Compliance.
He holds MSc. in Finance & Investments from Durham Business School (DUBS) Durham University UK and a MBA from SZABIST. He also holds a Post Graduate Diploma (PGD) in Islamic Banking & Finance from Center for Islamic Economics, A Division of Darul Uloom. He is also a certified Trainer and has conducts training on Credit Risk, Policy & Procedures, SBP Regulations, Analysis of Financial Statements, Islamic Trade Operation etc.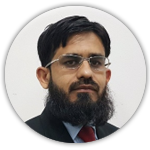 Mr. Saifi has worked with organization like UBL, Meezan and Bank Dhofar where he was responsible for development and management of all policies & procedures framework, Shariah Compliance and Audit. He has more than a decade long experience in Islamic Finance with specialization in capital Market, Advisory, Product and Policy Development, Shariah Compliance and Audit.
Mr. Saifi holds Bachelors & Masters in Economics, Finance and Islamic Jurisprudence, from International Islamic University, Islamabad. He also holds MS in Finance from Pakistan Air Force – Karachi Institute of Economics and Technology (PAF-KIET), Karachi, Certified Shari'ah Advisor & Auditor from AAOIFI and a Certified Islamic Finance Executive from Ethica Institute of Islamic Finance.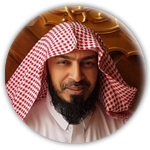 Dr. Yusuf Abdul-Jobbar is the Head of Programs at the world famous Islamic University of Madinah, Saudi Arabia. He also deliver lectures at the College of the Prophet's (peace be upon him) Masjid which is part of Masjid Al Nabawi, Madinah. He is an experienced senior executive specializing in Islamic Finance and Leadership. He has authored books, written journal articles, hosted, moderated and presented at many conferences around the world. Furthermore, he has been serving the field of training and education for over 15 years.
Yusuf holds a Doctor of Philosophy in Leadership from Salford University Warn borough, Ireland, and MBA Post graduate certificate, from Leicester University, United Kingdom. He is a Certified Shari'ah Advisor & Auditor (CSAA), from AAOIFI, Certified Islamic Finance Executive (CIFE), from Ethica, and holds a Certificate in Islamic Commercial Law, from CIMA, UK.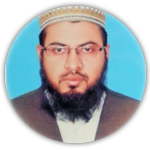 Mufti Muhammad Zahid has been associated with Takaful industry for nearly a decade. He is involved with training, advisory and research in Takaful models.
He completed his dissertation in Islamic and is well versed in the sciences of Islamic Jurisprudence. He graduated a Mufti from and currently pursuing MPhil leading to PhD from University of Karachi.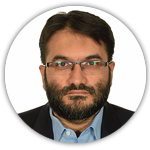 An experienced Islamic Finance Professional with outstanding academic and practical knowledge. With over fifteen years of work experience, have developed significant management and marketing experience, specifically in the promotion of Shariah compliant finance. Quality conscious and possessing strong interpersonal skills, thus able to get the best from a whole team and not just ones' self. Have a strong desire to work with others who share a passion for developing and furthering the Islamic Financial Services sector. Having managed a good part of an organization has allowed Azeem to understand what makes a company tick. Having moved into the Islamic Financial sector (banking and Takaful); Azeem aspires to make mark as well as contribute to this new, but rapidly growing segment of the global finance industry.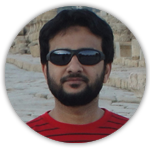 Kashif Siddique is an Insurance and Takaful expert. He has diversified experience of more than 9 years with regulators in Pakistan and Oman. He served the Securities and Exchange Commission of Pakistan as a Joint Director in the Enforcement Department of Corporate Law Division and then Insurance Division. He was instrumental in formulating and drafting Takaful Rules 2012. Besides this, his responsibilities included monitoring insurance and takaful industry of Pakistan under the provisions of the Companies Ordinance, 1984, Insurance Ordinance, 2000, Takaful Rules, 2012, International Accounting and Financial Reporting Standards (IAS's & IFRS's). He has advised the Insurance Regulator in Oman. He has drafted new regulatory frameworks and revamped the existing laws and regulations pertaining to the Insurance and Takaful Sector. He has also aligned the Supervisory Methodology according to the Risk Based Supervision Approach.
Kashif is a Fellow Member of the Institute of Chartered Accountants of Pakistan. He is a Fellow member of Pakistan Institute of Public Finance Accountants (PIPFA). He holds a Post Graduate Diploma-PGD in Islamic Banking, Finance & Takaful. He is also a Certified Shariah Compliance Auditor (CSCA).
Farrukh is working as a research scholar since 2013 at International Shariah Research Academy for Islamic Finance (ISRA, Kuala Lumpur). His expertise revolve around Sovereign Wealth Fund, Capital Market, Islamic Hedging Instruments, Shariah Screening Criteria for stocks, Fintech including Blockchain, Cryptocurrencies, artificial intelligence and Sukuk. He has completed a number of research papers on Islamic Finance published internationally.
Farrukh holds a PhD degree from INCEIF, Kuala Lumpur, Malaysia, Master (MSc) in Banking and Finance from Queen Mary, University of London, UK and another Master (MA) in Economics from University of Karachi, Pakistan.
Mr. Umar Farooq is a qualified Islamic Treasury and Trade Finance practitioner. He has more than 20 years of working experience with financial institutions and development agencies across three continents. Umar is a holder of Masters in Finance (MFin) Degree from Queens University, Canada and Islamic Banking Diplomas from Centre of Islamic Economics (CIE) and National Institute of Banking and Finance (NIBAF). Founder of Int'l Chamber of Commerce (ICC) UAE Banking Commission and was member of core team that launched United Bank Ltd Islamic Banking (UBL - Ameen). At UBL Ameen he held various senior roles including last position as Regional Business Head responsible for Treasury, Corporate Banking, Liability sales, Trade Finance and Cash Management. He also headed Client Service division of Global Trade Finance Department for a large Canadian Bank (CIBC). Umar has conducted number of trainings on Islamic and Trade Finance with ICC, Institute of Bankers Pakistan (IBP) and banks in Pakistan, UAE and Canada.
Jamali is a seasoned Islamic Finance Professional with years of diversified & International Banking experience in Sharia Compliance Review & Audit, Credit Analysis, Business Consultancy and hands on experience in Policy Development and SOPs development.
He holds an MBA from IoBM Karachi (formerly CBM). He has a Diploma in Islamic Finance from CIMA (UK) and Advanced Certification in AAOIFI Shariah Standards from IBA-CIEF Karachi. He also holds certifications in Treasury Management of Islamic Banks IBA-CIEF and Anti Money Laundering Compliance from Mentor Global Consultants-Abu Dhabi Islamic Bank (U.A.E) and other institutions.
Asad graduated as a Mufti; achieving Masters in Traditional Islamic Studies. He later accomplished Masters in Economics & MS in Banking and Finance. Currently, a PhD Scholar. Presently he works as Shariah Auditor, and a corporate trainer conducting workshops and courses for Islamic Financial Institution including BoK, NBP, NIBAF and few others locally and internationally.
An experienced Islamic Finance Professional having more than 10 years of research and work experience in Product Development & Management, Shariah Compliance and Marketing of Islamic Banking Industry. Zeeshan holds a Master's in Business Administration & CIFP (Malaysia). Beside this, he has certifications in Islamic Law and Islamic Jurisprudence (Usool-ul-Fiqh). He holds professional memberships of Association of Chartered Islamic Finance Professionals, Malaysia (ACIFP) and International Islamic Marketing Association (llMA). He is a Member of the Editorial Board with the Jurnal Ekonomi Islam, the Islamic Economics Journal of the lnstitut Studi Islam Darussalam, and Indonesia.
• Product Development & Management
• Research & Development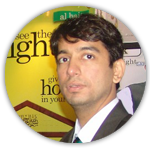 Babar has been in the banking industry for over 12 years. He has been associated with the Commonwealth Bank of Australia within their Wealth Management division responsible for advising High Net Worth (HNW) clients. He has been working to develop a framework for the provision of Shariah compliant financial advice in Australia. Prior to that, he held positions within the Islamic Banking I Finance arena in Product Development, Wealth Management and Business Development with the likes of Banklslami Pakistan Limited, Emirates Global Islamic Bank Limited, and MCCA Ltd (based in Australia).
Babar has a Bachelor's of Science in Business Administration with dual major in Finance & Insurance I Management Information Systems from Northeastern University, Boston MA and a Master of Information Systems and a MBA from the University of Melbourne, VIC. He has also obtained a Postgraduate Diploma in Islamic Banking & Insurance from the Institute of Islamic Banking & Insurance, UK.
Expertise:
• Wealth Management
• Business Development
• Islamic Fund Management