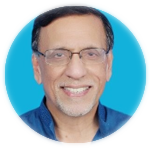 Dr. Irfan Aleem is the Chief Economist at Ministry of Economy and Commerce – Qatar. Earlier he held positions as Senior and Lead Economist at Islamic Development Bank, Jeddah and World Bank, Washington. He was responsible for enhancing country dialog with member countries. He oversaw the design and implementation of member countries' partnership strategies and development effectiveness of the Bank's operations through review of policies and initiatives including regional integration and cooperation. He serves as an executive member and advisor to ESAAC.
Mr. Irfan is a PhD from University of Oxford and Master Degree from Imperial College London.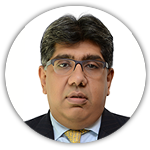 Mustafa Beg is an investment professional with more than 15 years global experience in making investments in conventional and Islamic financial services. He has served on the boards of BMI bank in Bahrain and Gulf African Bank in Kenya. Mustafa gained his Bachelors in Civil Engineering and Masters in Business Administration from Lahore University of Management Sciences and he is a CFA charter holder.
Mustafa Beg was the Managing Director at Istithmar World. In this capacity, Mustafa was responsible for investments made by Istithmar globally across various sub sectors of financial services industry including banks, asset management companies, insurance companies and specialty finance. Prior to joining Istithmar, Mustafa worked at Cupola Group and was part of the team that made private equity and venture capital investments across a broad spectrum of industries in the Middle East, South Asia and North America.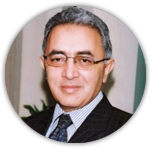 Syed Tariq Husain is a seasoned banker with 30 years of diversified experience of local and global markets.
He trained and worked in the early years of his career with Chartered Accountancy firms Deloitte and Touche, Ernst & Young and PWC. His banking career started with ANZ Grindlays Bank in 1987 as Senior Auditor and later he rose to the position of Country Treasurer and Strategic Planning Manager. In 1997 he was appointed as Head of Global Islamic Finance and Director Global structured Finance by ANZ Investment Bank, London to develop a full range of Islamic financial products. He has served as the CEO of Emirates Global Islamic Bank from 2005 to 2010. Prior to this he worked with Dubai Investment Group, Dubai with responsibility for developing Islamic finance capabilities including launching a listed Takaful company and establishing an Islamic European Property fund.
Mr. Husain is a Chartered Accountant from Pakistan, Canada, England & Wales and MBA from York University, Canada.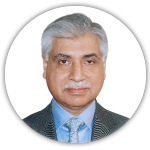 Mohammad Aslam has worked for HBL, the largest private bank of Pakistan for over 40 years working across 3 continents. He held various senior assignments in the UK, headed the Bank's European operations, acted as CEO of the bank's 100% owned subsidiary in Australia Habib Finance Australia Limited and as Regional General Manager HBL Asia Pacific based in Sydney. As Country Head China, he introduced HBL in China. He negotiated various agreements with Chinese banks and corporations to build on existing cordial relations between the two countries. Mr. Aslam headed the HBL's Islamic Banking operations based at the Head Office in Karachi and turned one branch operation into one of the largest Islamic Banking network in the short period of two years. Currently he is based in London as an Executive Member representing ESAAC in the region.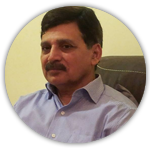 Mr. Ahmed has a differentiated 31 years of experience in Regulating Supervising, Monitoring and Auditing the Islamic banking and finance industry in Pakistan and Oman. Munir Ahmed has a diversified experience of working with the regulators. He has worked for the State Bank of Pakistan since 1983. After spending 29 years, he was called by the Oman Sultanate to serve the Central Bank of Oman. He has been instrumental in establishing Islamic Banking Department at SBP when Islamic Banking started back in 1980 in Pakistan. He has been engaged in devising regulation pertaining to Shariah Compliance Islamic Banking industry wide in Pakistan. Currently in Oman, he has been able to grow the industry share up to 4% since its inception in December 2012. Munir Ahmed Holds a Master Degree from Karachi University in Economics and a graduate of Fazil-e-Arabic Degree.